Lake LBJ Vacation Cabins For Rent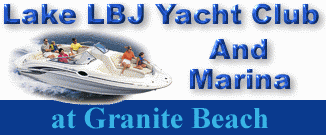 Home Page | Boat Slip Rentals | Boat Sales | Boat Rentals | Rental Cottages |
Forno's Bar & Grill | Location | Waterfront Real Estate | Testimonials
For more information on the cottages
and reservations call us at 830-693-9172
or e-mail us at marina@tstar.net
Rates:
Summer season---May 15th to October 1st---2 night minimum
Cabins 1 and 2-- $225 a night plus 13% tax and a onetime $50 cleaning fee
Cabins 3 and 4-- $250 a night plus 13% tax and a onetime $50 cleaning fee
Off Season---October 1st to May 15th---2 night minimum
Cabins 1 and 2-- $200 a night plus 13% tax and a onetime $50 cleaning fee
Cabins 3 and 4-- $225 a night plus 13% tax and a onetime $50 cleaning fee
Annual rates---(12 months) 4 payment options---No tax
1 payment----$15,000
2 payments---$7,750
3 payments---$5,265
Monthly----$1,350
For Monthly, Quarterly or Semi-Annual rates email marina@tstar.net
These prices include:
All utilities---Fully furnished---All Maintenance----Local Digital TV
Day Dock use for a Boat or PWC!
(No laundry or maid service)
Deposit required
Romantic, Luxurious
Lakefront Rental Cottages
You will love these vacation rental cabins on the shore of beautiful
Lake LBJ in the Highland Lakes of Central Texas. Lots of
amenities with these popular rental cabins. Choose from 3 cabins.
We have been building fine custom homes for over 20 years
for our clientele which includes many famous people.
You will be pleasantly suprised by the quality and
comforts found in these luxury vacation cottages!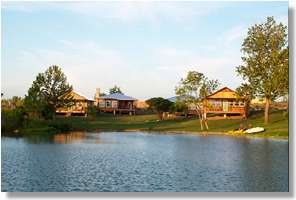 View of waterfront cabins from the lake
Are you looking for the perfect setting for your next getaway? Lake LBJ Yacht Club & Marina has it all! A quiet, peaceful cove and marina are all conveniently located within easy walking distance of 3 newly constructed luxury waterfront cottages. Free day docks with cabin rentals, right in front of the cabins for your boat.

There are several good restaurants within 2 miles range from the vacation cabins!

These beautiful and luxurious cottages are right on the water nestled in a grassy area overlooking Lake LBJ and our Marina

The 20 acre marina grounds are meticulously landscaped and are the most beautiful in the evenings and early mornings when it is always quiet, peaceful, and full of wildlife! Our sixty small lighthouses around the Marina automatically come on every evening with a soothing amber light that creates an exciting and mysterious atmosphere for exploration! There is an abundance of plant and wildlife and the fishing is great!

If you are looking for a place to get away from the phone,
relax and/or enjoy water recreation - this is the place!


Do you have a boat?
The boat docks in front of our rental cabins
make them the perfect boaters get away!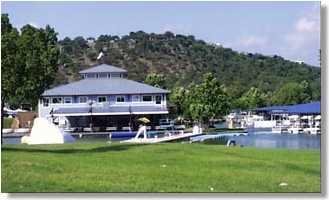 View of the cottage rentals
The protected cove provides an ideal setting for the cottages. The trees and grassy area add a beautiful park-like atmosphere.


View from one of the cottages

Guests appreciate the attention to design, detail, and quality construction used throughout on the cottages. Special decorative touches such as colored window inserts, attractive art work, wrought iron accessories, beaded pillows on comfortable sofas, romantic fireplaces, etc. all add to the ambience of these beautiful cottages.


Honeymoon Style - Cottage 2

We have a ship store, boat sales, and boat slip rentals. Ask about prices on the services.


Kitchen in cottage No. 3

| | |
| --- | --- |
| Bathroom in cottage No. 4 | Bathroom in cottage No. 2 |
A definite plus that guests enjoy are the spacious walk-in showers and jacuzzi tubs. Cottage 2 offers a Jacuzzi tub. All of the cottages have walk-in showers.


Walkway at Marina

Amenities of the Vacation Cottages and Cabins:

Covered Porches with Rocking Chairs
Fireplaces
Walk-in Showers
Kitchenettes with Dishes & Utensils
Central Air Conditioning
Ice Makers
Microwave oven
Professional Decorating
Local Digital TV, 7 +- channels
Full Size Coffee Pots
Full Size Refrigerators
Grassy Play Area
Dishwasher
Wildlife Everywhere!
Great Fishing
Watercraft Rentals

Area Attractions:

Golfing at several local golf courses
Longhorn caverns
Spring Bluebonnets
Horseback riding and lessons
Beautiful Hill Country back roads
Enchanted Rock
Tour the power plant
Exotic Resort Wildlife Ranch
Winery tours and wine tasting
Fishing guides and boat tours
Kingsland Slab on the Llano River
Marble Falls is only 4.5 miles away with:
8 movie theatre screens, 37 restaurants, HEB grocery store, WalMart Super Store, Shopping historic old down town, Putt Putt Golf, and more.

Porch sitting at its finest can be enjoyed in comfortable rocking chairs on your private porch of the rental cabins. All of our cottages offer different views of the lake and marina. This is a great way to start the day with your morning cup of coffee while enjoying the lake. It is also a great way to end the day with your favorite drink while watching the sun set.

We have 4 cottages- All 4 cottages are together on the lake a stone's throw away from the Marina. They have day docks for your boat right out in front!

Cottages #1 and #2 are the "Honeymoon Cottages"
Fine leather sofa and recliner, large flat screen TV, quality queen bed with quality linens, Boat rentals, Jacuzzi tub, walk in shower, auto-fireplace, kitchenette, large dining area, rocking chairs on a great porch with view of the lake. Sleeps 2

people, we also keep a high quality queen-sized air mattress provided for an additional 2 people if needed.

All of our cottages are designed for couples looking for a quiet getaway!
They are especially great for those who have a boat and want to keep it parked right at the cottage!

Cottages #3 & #4 are "The Big Ones"
These two cottages both have one separate bedroom with a quality queen bed, large bathroom with large walk in glass block showers, kitchenette and dining area, large covered porches, rocking chairs and TV's. Cottage #3 has a pull out sofa for 2 additional guests.
Pick the floor plan that suits you best.


Honeymoon & Executive
Cottage 2

One Bedroom Cottages 3 & 4
There are several good restaurants within two miles of the Cabins!
The cottages are only a short walk from the Marina and Boat Rentals. Watch the boats coming and going from the marina. You will find plenty to do while staying in one of our cottages.

Looking for Real Estate?
We specialize in waterfront properties
with 30 years experience on Lake LBJ.
For more information on the cottages
and reservations call us at 830-693-9172
or e-mail us at marina@tstar.net
200 S. Wirtz Dam Road
Horseshoe Bay, Texas 78657
(Located off FM 2147 next to Horseshoe Bay)